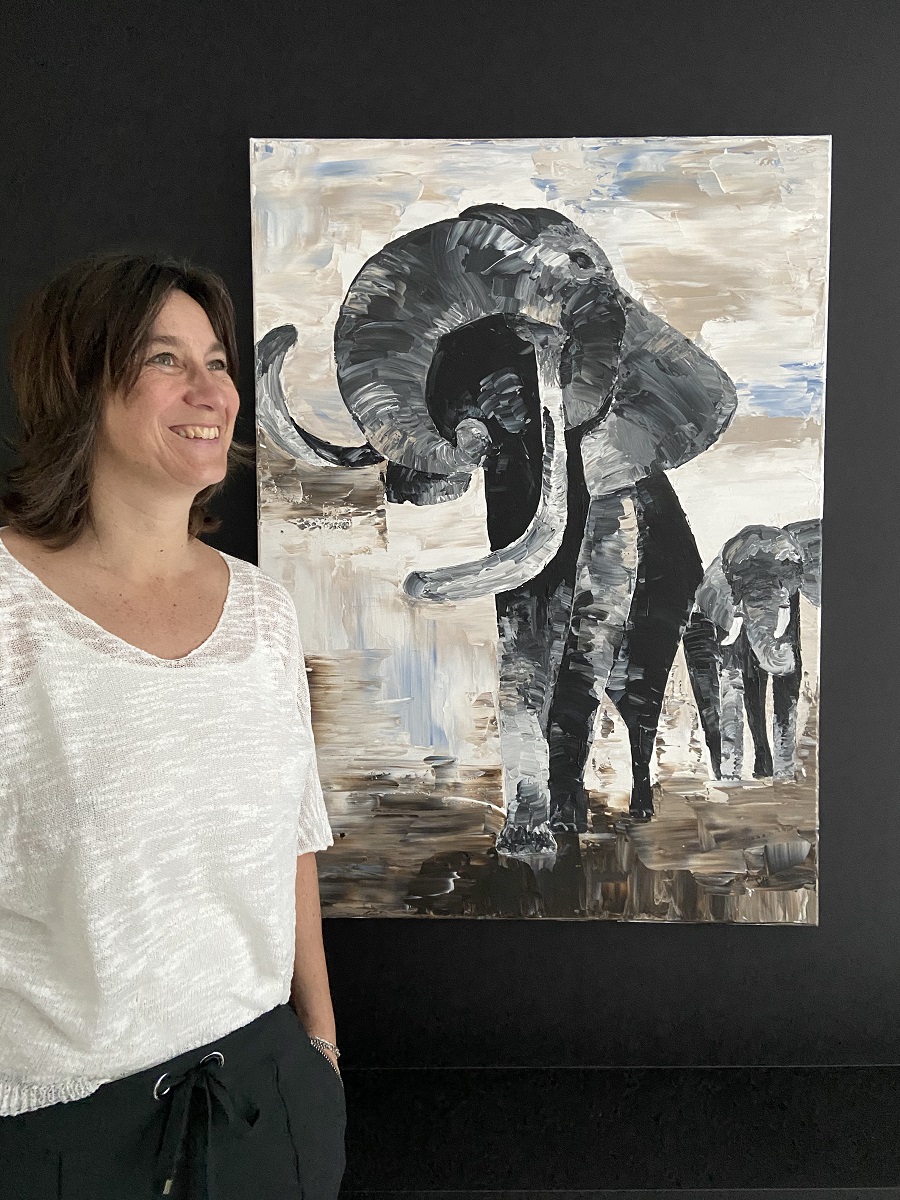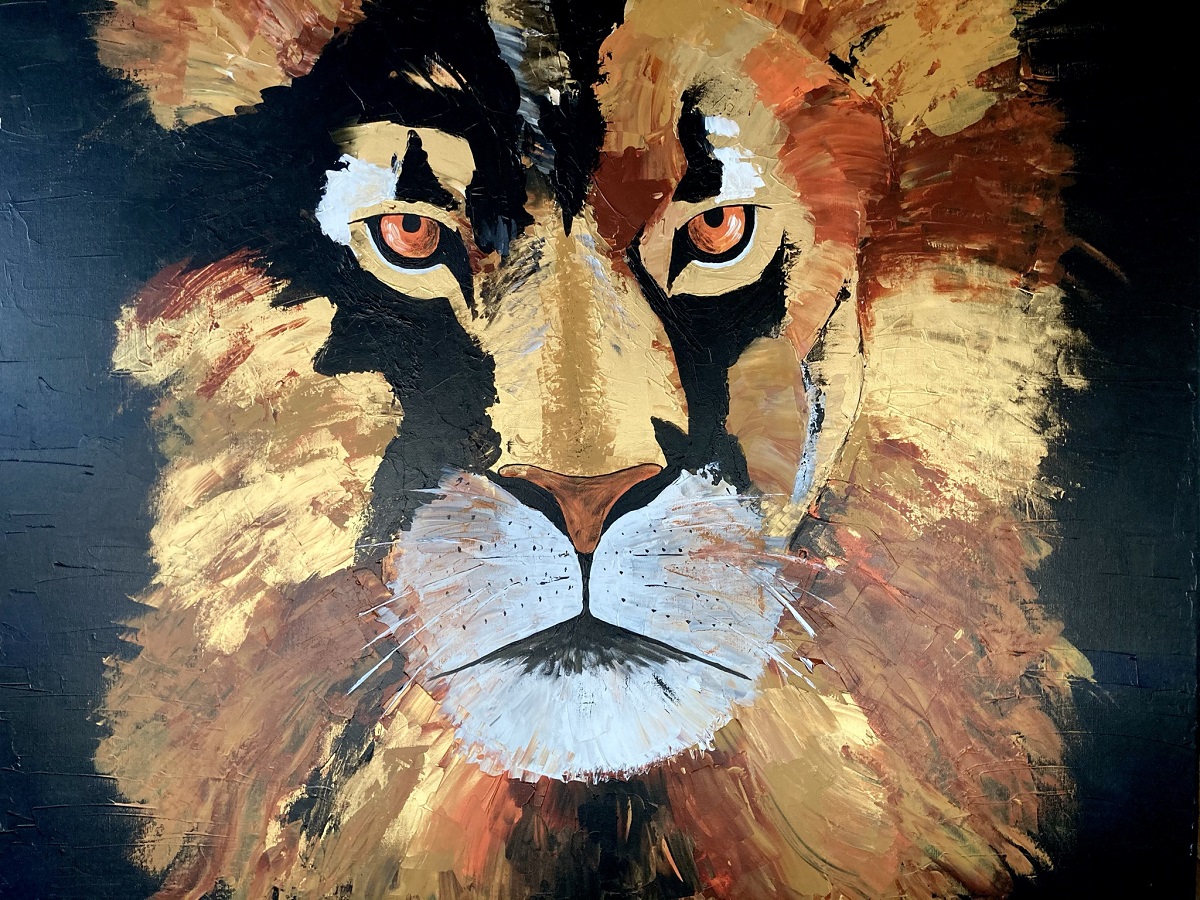 Hi! I am Sabrine Strijbos, artist
Painting gives me a feeling of joy, of freedom, of relaxation. As soon as I put a snow-white, new canvas on the easel, I only think about the canvas. What shall I make, what inspiration do I have? I like variety, have a lot of  interests. That diversity is also reflected in the different techniques and colours that I use. Some find this confusing. I like that confusion, it gives colour to many subjects.
The great thing about painting is that I use very expressive and exuberant colours. They really make a statement. Unlike me in my everyday life, I prefer a modest and unpretentious attitude towards my own performance. A nice contradiction to my paintings.
I like positivity and authenticity. Colour gives me the opportunity to look at the world in a different way. How about those orange animals. Imagining the animals in the sun brings them to life and makes them credible. Colours help me to express the power of the animal or to abstract paintings. Can you see it too?
I have been painting throughout my life. When I was 12 I already had the oil brush in hand and I made all kinds of small paintings. It was only at a later age that I discovered water colour painting and surprised my sister José with a private edition of our book "Children's thoughts". In it I illustrated José's poems with water colours. Her poems are about the ability to wonder. Publisher Terra picked up on this and together with José we published the book "Between Colour and Refracted Light", of which more than a 1000 copies were sold.
It was only after a trip through South Africa with my husband Peter that I was captivated by the mighty wild animals during the game drives! In my mind I couldn't let go of these animals. In addition to our photos, I also wanted to cherish these images in an another way. That's how I started painting wild animals with acrylic paint that radiates sunlight!
I also make paintings where I use the technique of acrylic fluid art. Another sensation, afterwards I am covered up to my elbows in the paint. I make what comes in mind and of course I make commissioned work. Just send me a word!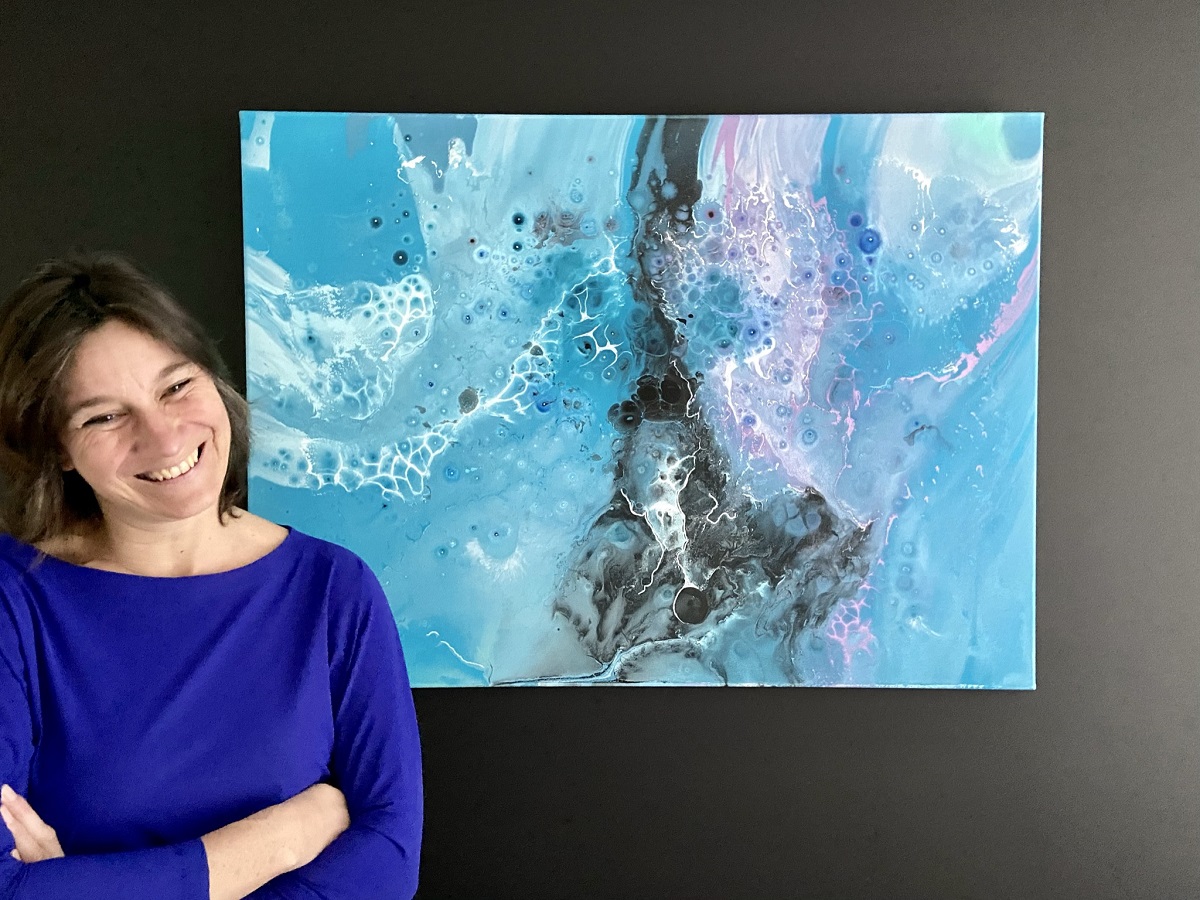 These are the different techniques I practise.
Wildlife
Beautiful and powerful wilfdlife paintings.
Fluid art
Fluid art to make unexpected paintings.
Water colour
Small water colour paintings.
Illustraties
Illustrations for childerens' books.